Dishit Parekh
Verified Advisor
About Advisor
Dishit Parekh has earned some of the industry's highest designations to ensure that clients receive the comprehensive advice they need. Dishit completed his Graduation in Commerce, is a Chartered Accountant and is also a Certified Financial Planner with the Financial Planners Standards Board (FPSB) Dishit is in the Financial Services since 2014, founded Foresight Financial Advisory in 2017 and before that was working as a Financial Planner with a renowned firm in Mumbai. Numbers have always fascinated him, Profit and Loss then, People and their Dreams now. Foresight Financial Advisory is an Ahmedabad (Gujarat, India) based Financial Planning and Advisory firm offering financial planning, Investment and Insurance advice. They provide advice to everyone, from the seasoned experienced investor to the new couple getting their finances in order.
Company
Foresight Financial Advisory, Founder
License
POSP of an Insurance Broker/Company
Products
Health Insurance
Term Life Insurance
Life Insurance (Saving Products)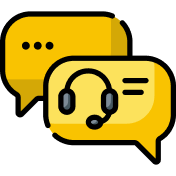 Dedicated Claims Team
Get expert help to ensure 100% worry free process during your claims journey.
Languages Spoken
Engish
Hindi