Neeraj Jain Motawat
Verified Advisor
About Advisor
Neeraj Jain Motawat, a Certified Financial Planner (CFP) with 11+ years of insurance industry experience, is a co-founder of "My Insurance." Established in 2015, "My Insurance" specializes in retail, commercial, and health insurance. Known for their deep industry knowledge and exceptional claims settlement record, Neeraj and his team serve over 2500 satisfied clients, making "My Insurance" a trusted name in insurance. Neeraj's expertise and dedication have earned him a stellar reputation in the financial and insurance sectors.
Company
MY insurance planners & advisors
Products
Health Insurance
Travel Insurance
Term Life Insurance
Auto Insurance
Life Insurance (Saving Products)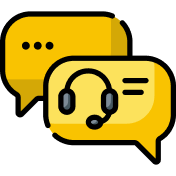 Dedicated Claims Team
Get expert help to ensure 100% worry free process during your claims journey.
Languages Spoken
English
Hindi