Samir Desai
Verified Advisor
About Advisor
Samir has extensive experience in budgeting, investing, life and health insurance, risk management, retirement planning, and tax planning. Throughout his career, he has worked with a diverse group of clients, including high net worth individuals, families, and businesses. In 2015, he set up his own firm - SD Invest & Insure - to help people develop personalised financial strategies. Which will cater to their unique needs and goals. Over the past 8 years, Samir has built relationships with 200+ families. And accumulated a combined asset of more than Rs. 50 Crore. His clientele is spread across India, USA, UK, UAE, Canada, and Australia. And he truly believes in building a global network, giving solutions that hit home.
Products
Health Insurance
Term Life Insurance
Life Insurance (Saving Products)
Travel Insurance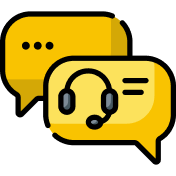 Dedicated Claims Team
Get expert help to ensure 100% worry free process during your claims journey.
Languages Spoken
English
Gujrati
Hindi