Sushil Kumar Parashar
Verified Advisor
About Advisor
Between 2002 and 2012, Sushil worked as the VP Sales at Kotak Mahindra Old Mutual Life Insurance Ltd. for Punjab, Chandigarh (UT), Himachal Pradesh, and Jammu-Kashmir. Between 2012 and 2022, he ventured into Principal Asset Management Pvt Ltd. as the Zonal Head - North and Central India. There, he skillfully managed business through retail advisors, institutional sales, banking channel sales, and private wealth managers' channels. Now, as a professional advisor, he is servicing a clientele of a diverse demographic profile, which includes – mid-level corporate employees, young IT professionals, senior PSU employees, veterans from armed forces, etc. In his off hours, Sushil loves indulging in literature, music, geo-politics and economics.
Company
profital asset services
License
POSP of an Insurance Broker/Company
Products
Life Insurance (Saving Products)
Term Life Insurance
Health Insurance
Travel Insurance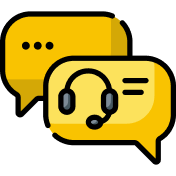 Dedicated Claims Team
Get expert help to ensure 100% worry free process during your claims journey.
Languages Spoken
Hindi
Punjabi
English